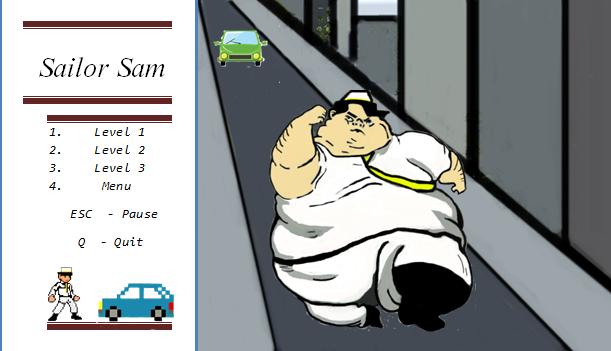 Sailor Sam
This was my first Game Jam at the first ICT Game Jam in 2015.

Rebekah Valentine wrote about the ICT Game Jam for GameSided.

Team Members
Brian (programming, 2nd Level)
Brady (3d Assets) (3rd level)
Stephanie (2d Assets) (1st and 2nd level)
Espen (programming)
The code is hosted on github.
Comments
Log in with itch.io to leave a comment.
I LOVE seeing these old Game Jam games being made public and playable!